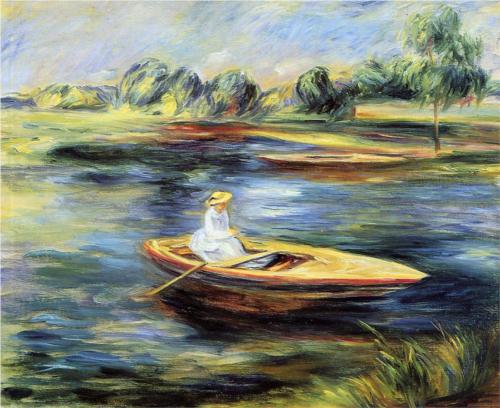 I've written nearly 100 articles.  And Molly Muniz is my very first guest writer.  She sent me an article and it was so clear that she "got it," I felt I had to share it with you.  Then she sent me her bio, and I was even more certain.  Be sure to leave a comment below to let me know if you agree!
America's River by Molly Muniz
Have you ever been boating down a river?  It's a little strange because even just sitting in your boat, you begin to move.  If you go with the current, you move quickly.  And you practically risk your life if you have to turn around and go back upstream.  As you turn your boat, the waves splash at your side, threatening to overturn you. It's as if the river has a will of its own and is asking, "How dare you turn against me?!"   It reminds me of the difficulty in turning around our spending habits.
To change from a spender to a saver is like trying to turn a boat in a river.  We start going downstream, gaining momentum as we acquire sporting goods, small appliances, and just the right clothes.   We gain more speed with help from marketing and advertising experts, providing an undercurrent that says, "BUY MORE!"
I'm not saying we don't need food and shelter–far from it.  And I'm not speaking about government policy.  I'm speaking of the kinds of things we feel the need to buy.  In America we have become accustomed to having all the material things we could ever want flaunted before us with zero-percent financing for qualified buyers.
So we take a Saturday or two to buy grills, lawn furniture and a boat.   We buy shoes, belts and handbags to keep up with the trends.  We buy upgraded models of toasters, stereos and cars to better enjoy our lives.  Who could live without an iPad?  We buy jewelry for Mother's Day, golf clubs for Father's Day and endless plastic toys for birthdays.  Then we buy accessories for the things we already bought.  To top it all off, we buy electricity, batteries and a lot of gas to make it all work.
The needless spending doesn't bother me as much as the fact that we're putting our money into things that provide a wretched return.  We eat giant meals at restaurants and become obese.  We invest blindly into shameful companies on Wall Street who lose our money.  We buy plastic stuff made elsewhere, toss it into a local landfill a few years (or hours) later, and replace it again and again. Styrofoam cooler anyone?  Almost every household participates, creating an unprecedented spending flow.  It's "America's River."
The economist in you might argue that we need consumer spending to grow the economy.  But the brain in you might argue that if we bought less junk we could probably afford to buy things manufactured here in our own country.  That's not government policy; that's personal policy.
But that is not American policy.  We love our ride down the river, McNuggets in hand, headphones on, keys to expensive houses in our pockets.
Now imagine what the mouth–(the end)–of the river is like.  It is foreclosure, it is insurmountable credit card debt, it is dependence on an understanding relative.  It bears a striking resemblance to the mouth of the Mississippi River: a dead zone.  Yes, the result of our materialism, greed and need for instant gratification has transformed a section of ocean into a cesspool of water that cannot sustain life.
But what if we changed course?!  What if we caught a glimpse of the future and tried to change?
All the billboards, TV commercials and Sunday paper ad inserts will scream at us, "How dare you turn against me?"
How do we dare, indeed.  We dare to buy only things we really need.  We dare pay with cash instead of a credit card.  We dare to stop buying and discarding plastic stuff.   We dare to use our money to invest instead of to indulge.   Think of America's history.  What were the spending habits of the people two or three generations back?  If we acted like them, it would be revolutionary, wouldn't it?
With our brave new creed we are starting to turn the boat.  Only by turning can we move back upriver.   Only by changing our ways will we evade the fiscal dead zone.  As we turn, the waves of our old habits will lap up at us, and the momentum of our spending will carry us sideways on the river.  But we will persevere, eating sustainably grown food, purchasing necessities based on quality not quantity, and using our money as a tool to create the world we want.
As we complete our turn and go back up river, we have to run the boat's engines twice as hard to overcome the millions of gallons of water washing us backward.  Gallon by gallon, the suggestions come!  Wouldn't a pergola be nice?  The new iPhone 5 is coming out!  How about an updated spring wardrobe?!  After all, you deserve it!
Making the journey back to economic freedom will require perseverance, discipline and sacrifice.  But when we can reach the headwaters of America's River, we will find a pristine lake.  It is a place of environmental sustainability, economic stability, and personal responsibility.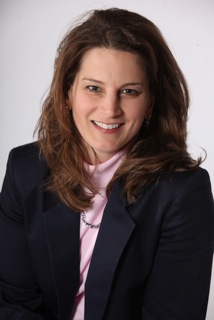 The people there are by no means carefree, rather, they are wise and careful.  We can join them on that clear, cool lake, noting that it has no discernible current.
xxxxxxx
Bio:   Molly Muniz is a stay-at-home mom who is helping her family turn its financial boat back upstream.  Partnering with others, she's purchasing apartment buildings that provide safe, affordable housing.  Her current pursuits include investing in a 35-unit building that will cater to single moms and their children, allowing those families to flourish.  For more information contact her at Molly@CommercialPropertyInvestors.Biz