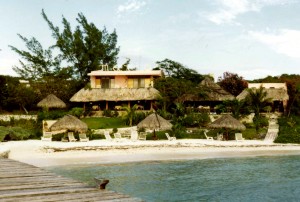 I once lived in a thatched-roof hut.  It was round and one quarter of it (like a pie slice) was walled off as the bathroom, complete with a porcelain bidet.
I also lived in a tri-level penthouse apartment overlooking Leblon Beach, in Rio de Janeiro.  And in a 16th-century house near the Van Ham castle in Steennokkerzeel, Belgium; it had a 9-foot tall, heavy wooden door and a lock with one 6-inch long key.
I lived in a small flat overlooking the lovely Parc Monceau in the 17th arrondissement in Paris.  That was after living in a rebuilt stone house across the street from the family chateau, in a Cognac-making village in southwestern France.
Later I lived in a gorgeous Brickell Avenue apartment overlooking the waters of Biscayne Bay in Miami, and then my dream house in a prized neighborhood of Older Miami.
What I learned from all this diversity is that where you live is simply where you choose to make your memories in that moment.  And I learned that you usually have to align where you live to your present reality.
The reality of the world (and U.S.) economy today may be one of those times when you have to re-align.
Although I often write about retirement, this has nothing to do with retirement.  Today it pertains to everyone.  (However, it is critical that you go through the mental exercise if you're trying to figure out how your retirement will play out.)
If you actually did the exercise in my recent article A Quick and Dirty Budget, you may remember that your "Must Haves," or fixed/contractual expenses, should total 50% or less of your net, after-tax income.
If you discovered that your numbers are very far from being in balance, this article is especially for you.
For your own peace of mind, revisit your basic housing costs.  Do so even though it goes against everything you grew to believe:   that you'd live in one house for decades, raise your family in it, pay off the mortgage and live out the rest of your days there.
We need to understand that the recent economic meltdown has wreaked havoc with our expectations as homeowners.  For the first time in generations, owning a home no longer guarantees building equity, ever-increasing value and security.  In too many cases, it actually means facing foreclosure or being upside down in your mortgage, where the mortgage balance is larger than what your house is worth today.
It means scaling down to something smaller, sharing with others, or going from homeowner to renter.  Or it means checking out those youthful dreams of living in a foreign country, where you could have a house, a maid, a gardener, sunshine, and health care … on just a little more than what you'll collect on Social Security.
Whatever it means, revisiting your basic housing cost is the one single line item that has the greatest impact on your "Must Haves" figure (or whatever system you use to realistically analyze your spending).  And it might entail simply (but painfully) cutting your losses.
It's what I found I had to do.  And in deciding where to move, here is the exercise I created for myself:
Step 1.  Take out a piece of paper.  Draw a line down the middle.  On the left column, write the title HAS TO HAVE.  On the right, write the title NICE TO HAVE.
Step 2.  Then, without giving any thought to where this home might be, what kind of home it is, or its price, in the HAS TO HAVE column list all of the things that you absolutely must have wherever you live.  Look around your home today and think of the things you could not live without.  (Random examples: 3 bedrooms/2 bathrooms, garden, 1-car garage, under 30 minutes from airport, pet-friendly, etc.)
Step 3.  Next, in the NICE TO HAVE column, go through a similar process and list all the things that would be nice to have, whether you have them where you live today or not, but that you could live without.  (Random examples: walking distance from stores, fenced-in-yard, near grandchildren, outdoor spa, boat dock, etc.)
With those two lists in hand, think about where you might be able to have those things in a setting (and financial framework) that allows you to breathe.
My greatest lesson, once I downsized, was that I had a far better quality of life living without financial pressure than I ever did in the hoity-toity, sought-after homes.  And that the peace of mind I enjoyed allowed me to rebuild my financial base so much faster.
The other lesson had to do with identifying where my initial resistance to change was coming from:  what would "they" think?   You know:  all the friends, some family, business colleagues.
But I got past that one pretty quickly.  In the end, what did I really care about what "they" thought?
After all, think about it.  Are "they" going to pay your mortgage?  Are "they" going to make sure you sleep soundly at night?  Are "they" going to be sure you can retire one day?
I didn't think so.  So take care of yourself … first.
Do me a favor: click over to my Facebook page and let me know if you think changing where you live could have a positive impact on your quality of life.  I'd love to hear!
xxxxxxxxxx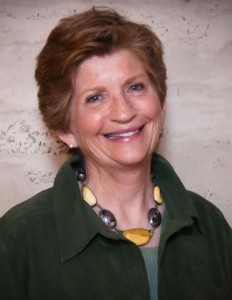 Bio:  Sharon O'Day lost everything at age 53: her home, her business, everything. But how could that be? She's an expert in global finance and marketing with an MBA from the Wharton School. She has worked with governments, corporations, and individuals … yes, she was the secret "weapon," if you will, behind many individuals in high places. But yet she did! Since then, Sharon has interviewed countless women and done extensive research to understand how that could have happened, especially with her strong knowledge of numbers and finance.
Today her mission is to show as many women as possible how to become financially free for the long term, through her "Over Fifty and Financially Free" coaching sessions.  She has developed a step-by-step plan to get past all the obstacles that keep women broke and scared … and from reaching the financial peace of mind they so deserve.