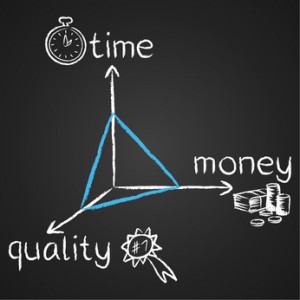 If you'd rather listen than read:
The Journey to Intimate Wealth
People who aren't "woo woo" at all have started talking about a shift from the outside to the inside.  From external, material success to internal, more intimate wealth.
"Intimate wealth?"
Well, many can't exactly describe it.  But it's as if the shake-up of the past half decade has led us to question the meaning of many words that used to be unambiguous.
For some, what triggered the re-examination was coming uncomfortably close to "survival:"
•    Going from two incomes to one.   (Or none.)
•    Watching our precious nest eggs shrivel before our very eyes.
•    Seeing our college graduate children move back home and ask for an allowance again, because they couldn't find jobs.
•    Discovering the house we had been sacrificing each month to pay for over the years was no longer even worth the balance on the mortgage.
Lots of dreams went up in smoke.   But lots of those dreams had been mindlessly plucked from common culture, simply reflecting what we were expected to want … according to pumped up reality shows … celebrity lifestyles … or what Mom and Dad had …
We had been indoctrinated to believe that being on "achievement autopilot" would get us where we wanted to go.  (That's not true.  It will get us somewhere, but not necessarily where our hearts want us to go.)  And how many of us really thought about the quality of the journey?
The Wake-up Call
The wake-up call of recent years has led many to start assessing what has true value, long-lasting merit.  Less "outside" stuff, more "inside" stuff.  That "vision" stuff.
That brush with survival has led to a new aliveness.  Many are defining the living, thriving, throbbing vision of their life.
They are finding the essence of that vision, and committing to never settling again for distracting trappings.
Their new definition of success requires that they find the path they are meant to walk.  That path unfolds sequentially; they have to outgrow each phase before moving on to the next.  They might have an overall final goal, but it will probably shift as they tweak it at each step.
For greatest satisfaction, they are seeking out the emotions behind each of the steps on their journey.  And they are feeling them.  They are filling each day with feelings and savoring the energy that liberates.
They have learned that a truly successful life requires a balance of money and meaning.  Money alone, without the context of joy and satisfaction, is dull and lifeless.  So as they start reinventing themselves in new homes, new jobs, new businesses and even new relationships, there is a simplification.
That simplification (and clarity) is what moves us from survival … to success … to significance.
It is a new form of wealth, in which we build the certainty that we can live a life that matches what we want.  Each and every day.  Much less of the superficial; much more of the intimate.  The things that have value way down deep.
A form of wealth, to be sure.  Intimate wealth.
Make sense?
Let me know in the Comments section below if you've seen any such shifts in your life priorities.
xxxxxxx
Bio: Sharon O'Day lost everything at age 53: her home, her business, everything. But how could that be? She's an expert in global finance and marketing with an MBA from the Wharton School. She has worked with governments, corporations, and individuals … yes, she was the secret "weapon," if you will, behind many individuals in high places. Yet she did! Since then, with her finances completely turned around, Sharon has gone on to interview countless women. She's done extensive research to understand how that could have happened, especially with her strong knowledge of numbers and finance.
The surprising answers are shared in her tell-it-like-it-is posts and articles. Today her mission is to show as many women as possible how to become financially free for the long term, through her coaching programs. She has developed a step-by-step plan to get past all the obstacles that keep women broke and scared … and from reaching the financial peace of mind they so deserve … if they're willing to do what it takes!