You've Read All Those Self-Help Books …
and You're Still Sweating Retirement?
"What if you could finally sleep at night, knowing that in any situation, any economy, you could be financially free to live your life … on your own terms?"


Hi, this is Sharon O'Day.
Maybe you read under "My Story" how, at age 53, despite an MBA from Wharton (the best finance school), great business experience and the belief that I was doing everything right, I hit the wall financially and lost everything.
Well, it's all true.  And it's exactly why I can help you.
Over the years since then, I've researched, analyzed, studied and dissected how women make financial decisions … and why.  Because of this knowledge and my own personal passion to help other women, I've created a system that walks you step-by-step through all the critical aspects of money and that uncovers where you're letting it get away from you.
And I'm happy to say I've turned my own life around—as have many other women who have mentored with me—to where we know that we'll be fine for the rest of our days:  true financial  peace of mind.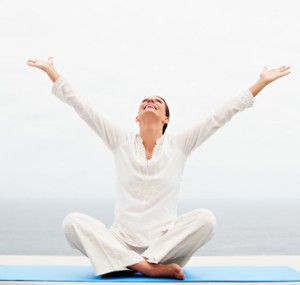 How does that work?  First we find the hidden obstacles that are keeping you from adopting healthy money behaviors, despite all the success you've had in your business.  These are the ones that will lead you to your own personal version of financial security.
Then we unmask any false power that money has over you and turn money into "just numbers."

Lastly, with your finances under control, we define what you truly want to achieve going forward … so your passion and excitement turn money into an accelerator, instead of the brakes it's acting like today.
How many more sleepless nights can it take to make a decision?



Is this you?  If yes, keep reading:
You're sick of the fear that wakes you up at night, panicked about how you'll finance your later years.
You want to know for sure that you're finally following a simple strategy that will lead you to financial security.
You believe you're here to make a difference in the world, but can't imagine how you'll ever have the freedom and the resources needed to make that happen.
You'd love more than anything to be optimistic about your future and to know in your "heart of hearts" that you'll never be a burden on anyone.
I'd love to help you get there with an exclusive, private one-on-one mentoring program that will transform the way you live your life from here on out.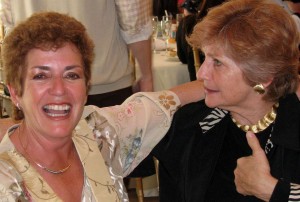 "When I first met Sharon, I didn't know what a change agent she'd be in my life.  We started out doing business together.  Then she coached me in my business practices and later on how I treated money and my financial future.  Our informal talks became formal mentoring with clear goals.  In each session, she gave me what I needed to move forward on my own.  Now we meet when I need help with a new challenge. This is serious information, but she makes it so easy to understand, I really look forward to our sessions.  In fact, I see her as a trusted friend.  I've watched her passion grow each year to help women reach financial independence.  What's unique is that, while I've made big life changes, she's sensitive to how I can integrate them with my family and business."  ~ M. Grillo

What if I walked you through an easy program that shows you the missing pieces to the money puzzle, that have been keeping you from true financial independence?



How exactly will mentoring help you?
Get brilliant clarity on what's causing you to be stuck where you are.
Find out how to use your natural strengths to succeed much quicker.
Create simple priorities for your actions, so the moment you wake up you know exactly what you want to work on to make the greatest progress.
Get as much accountability as you need to help you stay on track.
Stop being "anti-you," which means: drop your limiting beliefs and start empowering yourself.
Create a plan so it's inevitable that you succeed.
Of course, the best thing about our mentoring partnership is that it's designed to be exactly what you need, and not some cookie-cutter approach.  (Everyone has different lifestyle ideas and different financial needs.)  Before we start working together, we'll spend about 15 minutes on the phone in a free laser-session to assess what you want.  And what that requires.  That way we don't waste any time going over things you already have a handle on. We'll follow the system I've developed that moves you through the three aspects of money, focusing where one or more aspects might be tripping you up:
The "emotional" aspect, or your version of reality that you designed based on your childhood understanding of how things worked in the world.  This understanding helped you navigate and survive your early years.  But it wasn't necessarily the truth, and we all have these left-over "gremlins."  They influence how we act in life in general, but with our money in particular.  Just being aware of them makes it easy to release them and watch your behaviors change as a result.
The "physical" aspect, or getting real clear on your financial footprint by counting and controlling real dollars and cents so they no longer have a hold on you.
The "spiritual" aspect, or updating what's important in your life now:  your values and purpose, finding the integrity between money and your values, honestly defining what phrases like "financial security" and "peace of mind" mean to you … and then getting out of the way and letting goodness happen.
You see, I didn't immediately understand the power of my own journey to total financial peace of mind.  However, as I continued to work with other women over the years, I discovered that unless all three aspects of money – the emotional, the physical  and the spiritual – were in a healthy space, those women felt as if one piece of the puzzle was missing.  But once all three were acknowledged, addressed and honored, a harmonious energy clicked in and all things were possible.
Who is Sharon O'Day?
Am I a financial planner?
Despite my background in global finance working with governments, corporations and individuals … yes, I was the secret 'weapon,' if you will, behind many individuals in high places and have assisted governmental figures and more … I am not a certified financial planner. So we will not be talking about specific financial instruments, investment strategies, etc.
However, the work we do together will prepare you to work comfortably and successfully with a certified financial planner of your own choosing, if that's the right direction for you.  (Financial planners find that client compliance with plans is woefully poor, mainly because clients bring so much "unfinished business" related to money issues.  We'll finish that business!)
What does mentoring look like?
How long are the sessions? About an hour, but sometimes a few minutes more if we're at an important breakthrough point.
How often do we meet? That's up to you.  It can be monthly, weekly or twice-weekly. Weekly mentoring seems to produce the best results.
How much do they cost? (You'll hate this answer!)  It depends.  But look below for one-off pricing.  If you prefer, we'll put a package together that will work for you.
What if I need help between sessions? No problem, we can set up a system where you let me know and we see how to fit in a quick call to keep you moving forward until our next session.  The whole purpose is to make it work for you!
Is this right for you?
If you think you've got everything figured out, but just need to put a little more willpower behind your plan, this isn't for you.  Same thing if you think a Prince Charming is going to show up any day now and take you away from all this nonsense.
But if you struggle in any way when dealing with your finances, or aren't comfortable with where you are in your "later-years planning," I can help you get unstuck and in total control of your money, for now and for the future.
When you decide to be proactive and put money back in its rightful place, here are some things we'll target doing together:
Create a personalized mentoring plan that ensures you get to your goal as soon as possible. If you're already comfortable in one or more areas we typically deal with, there's no reason to spend any time on them.
Get your head real clear about money. This will give you the basis for how you deal with money … where you are and where you want to go.  After all, if you don't have a destination, you'll never know if you got there.
Understand that change is not a 4-letter word. Even if you've resisted making certain changes for years, I know how to make change painless and permanent.
Realize why the time is perfect for your journey to financial peace. By looking at how our life expectancy and life stages have changed, you'll see why it's time to get our financial houses in order.
Get control of your life by getting control of your numbers. You'll learn the role that "time" plays in stressing you out over money.  And you'll see how one of the most stress-reducing things you can do is to know exactly what the money numbers are in your life.  (Hint:  They're never as bad as you imagine.)
Familiarize yourself with the "gremlins" (or destructive money behaviors) that are derailing all your good intentions. I've done most of the work for you here, so awareness and a few techniques will have you clearing out one gremlin after another.
Put your finances on fast-forward with your true life purpose. Based on your personal standards of integrity and heartfelt intentions, you'll get at your real purpose and see how it relates to money.
Measure how far you've come and how far you'll go. With your purpose clearly defined and pulling you forward into the future, you'll understand the true nature of abundance, as well as how you feel about words like "enough" and "prosperity."  You'll now allow money to be the accelerator in your journey towards your life purpose … in your new-found definition of financial security.
If it sounds like you could use some help with some of these things, then I'd be happy to have you as a client. I can take on one or two highly motivated individuals.  I'm looking for results, not just to add a paying client.  (Some people actually pay mentors in order to feel they're "doing something" although they're not really committed to change.  But if that's not you and you are ready to make this happen, then let's do it.)
How much does this help cost?
Some people have an issue they want to talk through, or a question that's keeping them from moving forward.  For short breakthrough sessions, I charge $100 for a full 30 minutes.  Others want a little more time and want to schedule single appointments at their own pace.  I charge $150 for a full 60 minutes.  And those who are really ready to "hit it out of the park" work with me to put together a program that is aimed at a certain achievement.  Here we discuss a package and schedule, and the hourly rate comes down.
If any of this makes sense, let's get started.
Here's how to get started
Click over to the contact form. Write 'Mentoring' in the subject line, and let me know the best way to reach you.
I'll get back to you within 24 hours to coordinate a good time to talk, so we can determine the best way to achieve what you want.
We'll see if you're comfortable with the "energy" between us.  When discussing the sensitive topic of money, you need to feel comfortable.  (If you're not, there's no obligation on your part; just say, "It's not for me.")
We'll determine a personal program and, whatever you decide on, we'll define a payment schedule.
We'll figure out the best date and time for us to meet, either by phone or Skype.
Let's get you in control of your money and headed to financial independence!
To glorious peace of mind,
Sharon O'Day