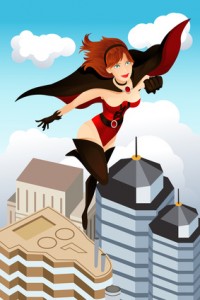 Hmmm.  The Forbes Top 100 Websites For Women …
That innocent competition turned this past week into a veritable roller coaster for me.  One of ups and downs.  Soaring expectations.  Secret wishes.  And the recognition of what making that list would do to propel my fledgling, year-old website into the public eye.
Early in the week I had learned that Forbes was seeking nominations for their top sites for women.  Honestly?  I never thought, "Oh, I could never make it."  Instead, I saw that so far there were only about 300 nominations, and some sites had been nominated dozens and dozens of times.  So that bumped up the odds for the rest of us.
Actually, my attitude was "Why NOT me?"
And I started my campaign, posting the nomination link on some Facebook groups I belong to and on Twitter.  Several blogger buddies nominated my site.  So did a few coaching clients.  And some people I didn't even know were reading my posts.
So many nomination "surprises."
The Forbes nomination site itself was pretty flaky.  Registration was easy, but posting was not.  Some nominations … despite being submitted two and three different times … never showed up.  But I realized it wasn't a popularity contest, so it wasn't the total number of nominations you received.  All that mattered was having enough of them so you'd be noticed, looked at, considered.  And I knew we had achieved that.
A couple of days later, at 500+ nominations, the site indicated that they were accepting no more.  Now the wait …
And then the unveiling.  On Friday, I got a follow-up email announcing that the list was live.
I clicked over to it, and started reading from the top.  The selected sites were listed alphabetically.  Then I noticed that, with rare exception (Rachel Ray, for one), there weren't many sites bearing the person's name.  And I use mine.  Gee, wonder if that's a negative.  Scrolling through the A's, B's … to D's.  Page after page.  Thinking I could just jump to the S's, to SharonODay.com …
But before doing that, I thought again about what a feather that would be in my cap.  How the Forbes name would add credibility to my effort to get information out to women in their 50s who, through lack of knowledge … or plain old head trash … were nowhere on their path to financial security.  Such a critical niche, so devastating if behaviors aren't changed.  Bag Lady fears.  (I know the Bag Lady creeps into their nightmares, both those they have when they're sleeping and when they're awake.)
O's, P's, R's … and S's.  Salon's Broadsheet.  Savvy Auntie.  OK, and next?  Sharon …?  Sharp Skirts.
Damn.
There was a flicker of letdown.  Of "What Could Have Been."  And then the question of whether "women over 50" are well represented anywhere on the list.  Okay, I'll have to look more carefully … later.
The momentary disappointment was followed by a long swig of strong Cuban coffee … and a quick snap back to my normal Pollyanna self:  I had done my best.  I truly believe I deserve to make the list.  I'm proud of the work I have done in this year, giving voice to a topic few people ever address.  Offering hope … and offering help.
I may not have made the Forbes Top 100 Websites For Women list.
But I'm right up there at the top of the Sharon O'Day List of Women Working Their Butts Off to Make a Difference.
What made everything okay?  All I had to do was read the touching things people had written when nominating my site.
I'm the big winner!
(Even if Forbes didn't notice.)
Besides, in life as in your finances, you can't win if you don't try.
P.S.  My heartfelt thanks to everyone who took the time to nominate this labor of love.
xxxxxxx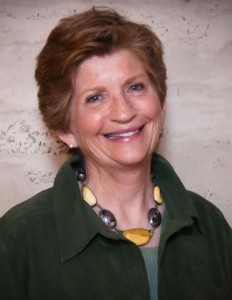 Sharon O'Day lost everything at age 53:  her home, her business, everything.  But how could that be?  She's an expert in global finance and marketing with an MBA from the Wharton School.  She has worked with governments, corporations, and individuals … yes, she was the secret 'weapon,' if you will, behind many individuals in high places.  But yet she did!  Since then, Sharon has interviewed countless women and done extensive research to understand how that could have happened, especially with her strong knowledge of numbers and finance.
The surprising answers will be shared in her upcoming book "Money After Menopause."  Today her mission is to show as many women as possible how to become financially free for the long term, through her "Over Fifty and Financially Free" coaching programs.  She has developed a step-by-step plan to get past all the obstacles that keep women broke and scared … and from reaching the financial peace of mind they so deserve.